Image

Get Protection From Mosquitoes and Other Perimeter Pests!
Pet & Family Friendly Treatments
Mosquito Control and Perimeter Pest Control In Middle Georgia
Whether they're inside or outside, you definitely don't want pests getting too close to you. That's why we offer perimeter pest control, as well as mosquito control. Treatments around the perimeter of your home create a protective barrier, making it impossible for pests to wriggle their way inside. This keeps your family protected without using harsh chemicals inside. 
Take Back Your Lawn From Pesky Pests!
Everyone deserves to be able to enjoy the outdoor spaces around their homes without having to worry about being attacked by mosquitoes or other types of perimeter pests. When you team up with Roots Turf & Ornamental you can get protection from these outdoor pests and be able to enjoy the beautiful outdoors!
Our perimeter pest control services include:
A free inspection to find potential entry points that pests are using.

Monthly treatments, or 12 applications per year.

Crack and crevice treatments to ensure there's nowhere pests can hide.

Family-friendly treatment that's also effective.
Mosquito Control In Middle Georgia
Sticky bug sprays and smelly candles only do so much—if you want actual relief from mosquitoes, you need professional mosquito control. We target mosquitoes at their source by eliminating their breeding sites and reducing the number of mosquitoes flying around your yard.
When you partner with us for mosquito control, we will:
Evaluate your property to identify mosquito breeding areas, hiding places, and other problem areas.

Use family-friendly treatments that are safe for kids and pets once dry.

Target adult mosquitoes and larvae to give you the best results.

Treat regularly from March to November to keep mosquitoes away all season long.
Our mosquito control is also effective against fleas and ticks, giving you protection against three of the most harmful outdoor pests. Not only will your family be safe, but so will your pets!
Ways to Prevent Mosquitoes in Your Yard
Nothing is more effective than professional treatment, but there are some steps you can take to prevent mosquitoes from taking over your yard. Mosquitoes need water to lay their eggs, so when you remove those water sources, you're reducing the number of breeding areas. Ways to prevent standing water include:
Keeping gutters clear of debris.

Changing water in bird baths regularly.

Emptying plastic pools when finished.

Sealing trash cans with a tight-fitting lid.
Fire Ant Control In Middle Georgia
Fire ants are a unique threat; they're active all year long, can both sting and bite multiple times, and number in the thousands. These characteristics not only make fire ants dangerous, but it also makes it difficult to eliminate them. Store-bought pesticides are often ineffective, leaving behind an angry colony of ants. Rather than tackle fire ants on your own, trust the professionals at Roots Turf & Ornamental. We have the right equipment, knowledge, and experience to eliminate them safely.
Perimeter Pest Control In Middle Georgia
Our yearly perimeter pest control program consists of 12 application approximately every 30 days. This monthly service plan is designed to keep intruding pests OUT of your home. Chemical exposure inside your home is eliminated seeing as all applications are performed outside of your home! Upon each inspection crack and crevice treatments are completed along with a slab and barrier treatment around the perimeter of the house. Results are promised and inspections are free! Applications starting as low as $9.00 per month!
Our perimeter pest control treatments are effective against:
Cockroaches
Spiders
Wasps
Earwigs
Centipedes
And More!
Protect Your Loved Ones from Pests
The well-being of your family is our number one priority, and that's evident in everything we do. Not only do we protect you from dangerous pests like mosquitoes, fleas, ticks, and fire ants, but we also use family-friendly products. They're guaranteed, effective, and safe— what more could you ask for!
Relief from Pests Without a Contract
Contracts aren't just annoying, but they're also unnecessary. We offer no-contract perimeter pest control so you can choose the treatment option that's the best for you, whether that's a one-time visit or one of our comprehensive packages. Either way, we promise you'll see results!
Our Guarantee
Should pests persist in between scheduled treatments, simply let us know and we'll re-service your home for no additional cost to you. That's our guarantee to you!
Image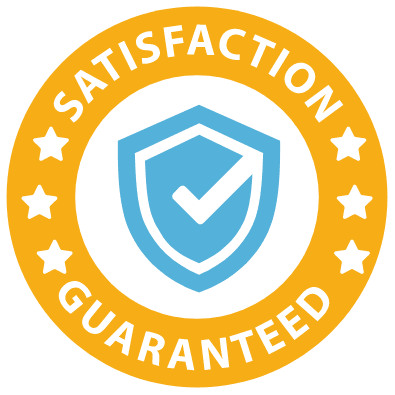 Areas We Service in Middle Georgia
We take great pride in helping our neighbors achieve the lawn of their dreams, and we can help you, too! Our lawn care services are available throughout Middle Georgia, including:
Image