Image
Get The Lawn Of Your Dreams With The Help of Roots
Pet & Family Friendly Treatments
Lawn Care In Central Georgia
Everyone deserves a beautiful lawn, but not everyone has the time for yard work. That's where the experts at Roots Turf & Ornamental come in! We take care of everything for you, perfecting and maintaining your lawn from root to tip. You're guaranteed to see results and get the beautiful, healthy lawn you deserve!
Get A Green and Healthy Lawn!
Are you ready to get the beautiful and lush lawn that you deserve? When you team up with Roots Turf & Ornamental, your satisfaction is our guarantee!
Our lawn care program includes:
Strategic fertilization: We fertilize according to growing seasons to ensure your grass has the nutrients it needs to reach its full potential.

Post-emergent weed control: Stubborn crabgrass and broadleaf weeds don't stand a chance against our targeted herbicides.

Pre-emergent weed control: Our pre-emergent solutions prevent weeds from germinating, stopping them from ever becoming a problem.

Lawn disease treatment: We quickly identify and treat lawn diseases to prevent them from taking over.

Year-round care: We offer year-round custom treatment with free service calls between scheduled visits.
Weed Control - A Weed Free Lawn is a Beautiful Lawn
Weeds ruin your curb appeal, but they also steal resources like water and nutrients from your grass. This allows weeds to grow stronger and eventually crowd out your grass, leaving you with a patchy lawn full of crabgrass and dandelions. Luckily, we can help. We offer a two-fold weed control program that combines preventative and reactive treatment techniques. We treat for weeds during all four seasons to ensure unwanted growth doesn't stand a chance.
Lawn Disease Treatment - Heal Your Lawn Today
Your lawn is naturally full of spores and fungi that are normally harmless. Under the right conditions, however, they can cause harmful fungal diseases that spread easily and quickly. This makes it important to seek treatment right away, before your grass is damaged beyond repair. Common stressors that lead to lawn diseases are:
Compacted soil

Overwatered grass

Thatch buildup

Mowing too short

Improper fertilization

Drought
Treating lawn diseases on your own is difficult, and often makes the problem even worse. Instead, trust our proven methods. We take the time to properly identify the disease, then we create a custom treatment plan based on our findings and your lawn's geography.
Family-Friendly Treatments, Satisfaction Guaranteed
You shouldn't have to choose between keeping your family protected and achieving a beautiful lawn, and with Roots Turf & Ornamental, you don't have to! Our treatments are effective but more importantly, they're safe for your family and pets. Along with this, we strive for excellence and we have your satisfaction guaranteed with our lawn care services!
No-Contract Lawn Care In Central Georgia
When you partner with Roots Turf & Ornamental, you won't be roped into an unnecessary contract. While we recommend routine visits for the best results, we leave that decision up to you. Whether you sign up for a lawn care package or call on us for occasional help, you'll always get the same stellar service.
Our Guarantee
Should pests persist in between scheduled treatments, simply let us know and we'll re-service your home for no additional cost to you. That's our guarantee to you!
Image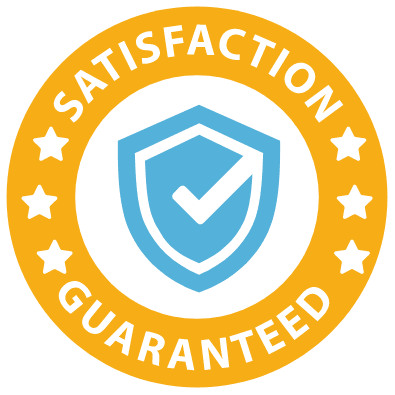 Areas We Service in Middle Georgia
We take great pride in helping our neighbors achieve the lawn of their dreams, and we can help you, too! Our lawn care services are available throughout Middle Georgia, including:
Image