Image

Ensure Beautiful and Healthy Trees and Shrubs!
Pet & Family Friendly Treatments
Tree and Shrub Care In Middle Georgia!
We're dedicated to helping you achieve the lawn of your dreams, and that goes beyond just taking care of your grass. We also offer tree and shrub care that's guaranteed to protect your ornamentals from pests, give them much-needed nutrients, and maintain their overall health. Each treatment is approximately seven weeks apart with free service calls in between.
Here's How We Protect Your Tree & Shrubs!
Caring for the trees and shrubs on your property is a difficult and time-intensive job. Thankfully Roots Turf & Ornamental has gotten this process down to a science! Our tree and shrub care include the following:
Dormant oil application to protect your plants from overwintering insects.

Disease treatment to protect against powdery mildew and leaf spot.

Fertilization to promote growth, color, and root development.

Protection from pests like mites, scale, aphids, and caterpillars.
Additional Tree & Shrub Care Services
Over the years, we've discovered what techniques work the best to care for your trees and shrubs. Three of our specialized treatments include foliar fertilizers, deep root feedings, and Mauget tree injection. We'll determine what treatment is best for you during our initial free inspection.
Foliar Fertilizers
Foliar fertilizers are applied directly to the leaves of a plant. The fertilizer is absorbed through the stoma, or the pore on the foliage. This option works quickly and is especially helpful when the soil is unable to transfer nutrients to the plant. While it is a quick fix, it's also temporary, so it's best suited as a short-term solution while amending the soil.
Deep Root Feedings
Trees and shrubs have more expansive root systems than grass does, so surface fertilizing doesn't always get the job done. To ensure the nutrients reach the roots without harming the surrounding turf, we inject liquid fertilizers into the root zone of the targeted plant. This is something that must be done with special equipment to get the job done without damaging the root system.
Mauget Tree Injection
Mauget injections send fertilizers, insecticides, and fungicides directly into the tree itself. This means there's no contaminating the soil, air, groundwater, or surrounding environment, making it an eco-friendly option. The only organisms that are affected are pests that try to feed on the tree.
Family-Friendly Treatment without a Contract
We're always looking out for our customers, which is why our tree and shrub care is family-friendly and pet-friendly. You don't have to worry about kids or pets running around outside after treatment! We also offer service without a binding contract, so you can choose the option that's best for you without sacrificing quality of care.
Our Guarantee
Should pests persist in between scheduled treatments, simply let us know and we'll re-service your home for no additional cost to you. That's our guarantee to you!
Image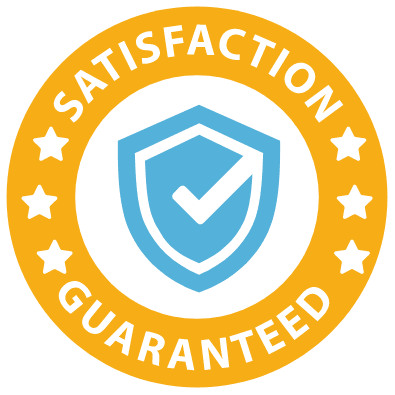 Areas We Service in Middle Georgia
We take great pride in helping our neighbors achieve the lawn of their dreams, and we can help you, too! Our lawn care services are available throughout Middle Georgia, including:
Image