Save $25 On The Best Local Lawn Care In Bonaire
Lawn Care in Bonaire, GA
Brown spots, thinning grass, and overgrown weeds can seriously impact your curb appeal. Finding the source of these issues is tricky, and successfully treating them is even harder. Rather than struggle on your own with DIY solutions, trust our lawn care in Bonaire. We use professional-grade products to give you guaranteed results.
When you choose our lawn care in Bonaire, we will:
Fertilize your lawn to encourage new growth and vibrant color.

Eliminate existing weeds with post-emergent treatments.

Use pre-emergent solutions to prevent new weeds from growing.

Identify and treat lawn diseases before they can take over.

Give you free service calls between scheduled visits.
Trust Our Family-Friendly Lawn Services
Your lawn is a gathering place for family, friends, and even pets. That's why we use the safest products available to give you the healthy, beautiful lawn that you deserve. When you trust Roots Turf & Ornamental for your lawn services in Bonaire, you don't have to worry about unnecessary, harsh chemicals—that's just one way we look out for all our customers.
Image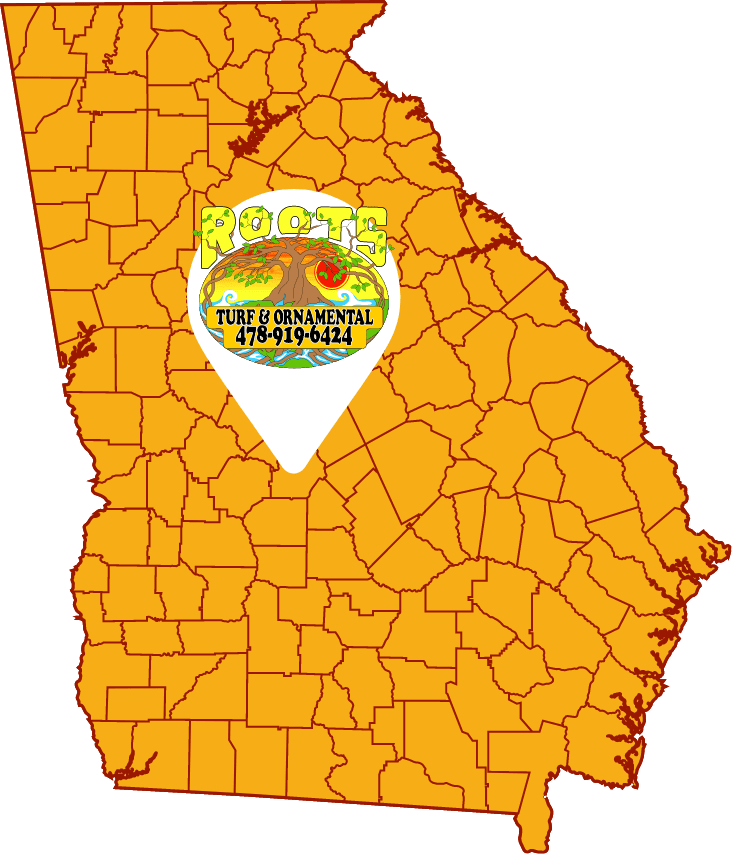 No-Contract Lawn Care
Unlike our competitors, we don't rope you into a binding contract. While we recommend routine visits, we understand that's not the best option for everyone. Whether you sign up for one of our programs or call us for occasional help, you'll always receive the best lawn care in Bonaire. In fact, we guarantee it!
Lawn Aeration in Bonaire
Soil compaction happens naturally over time due to foot traffic, heavy rains, and changing seasons. It also makes it difficult for your grass to receive the nutrients and water it needs, resulting in a lackluster turf. While it may look unsightly, this damage is reversible with our aeration in Bonaire. We use liquid aeration to break up soil and thatch, getting the job done quickly and easily.
Benefits of lawn aeration in Bonaire include:
Stronger roots

Thicker grass

Reduced runoff and puddling

Even, uniform grass growth

Better disease and drought resistance.
Tree and Shrub Care in Bonaire
Trees and shrubs are an important part of your landscaping, but keeping them healthy and well-maintained is a major hassle. Instead of taking on that endeavor by yourself, trust our tree and shrub care in Bonaire. Our experts have extensive knowledge and experience caring for ornamentals, ensuring your plants get the treatment they need every time.
Our tree and shrub care in Bonaire includes:
Dormant oil applications to prevent overwintering insects.

Disease treatment to protect against leaf spot and powdery mildew.

Fertilization to promote growth and root development.

Pest control to eliminate damaging mites, scale, aphids, and caterpillars.
Our Guarantee
Should pests persist in between scheduled treatments, simply let us know and we'll re-service your home for no additional cost to you. That's our guarantee to you!
Image