Save $25 on Lawn Care in Griffin
Lawn Care in Griffin
Everyone deserves a beautiful lawn, but not everyone has the time to make it happen. That's where our lawn care in Griffin comes in! We offer services throughout the year to fertilize your lawn, control weeds, and stop fungus from taking over your grass. When you sign up for our Premiere Lawn Care Program, you'll receive $25 off!
Family-Friendly Treatments
Your lawn is a great place for your loved ones to gather, celebrate, and play. Make sure it's safe with our family-friendly lawn care in Griffin! We use products that are effective but still safe to use around curious pets and kids. If that wasn't good enough, we also offer guaranteed results!
When you choose our lawn services, you'll receive:
Strategic fertilization to promote strong growth and vibrant color.
Post-emergent weed control to eliminate crabgrass and broadleaf weeds.
Pre-emergent treatments to stop unwanted plants before they germinate.
Lawn disease prevention to stop fungus from damaging your grass.
Year-round care to ensure your lawn's needs are met, no matter the season.
Great Lawn Care Without a Contract
Everyone's needs are different, which is why we let you choose the services you want. With Roots & Turf Ornamental, you'll never be roped into an unnecessary contract. Whether you sign up for a comprehensive package or need occasional help with lawn care in Griffin, we've got you covered!
Image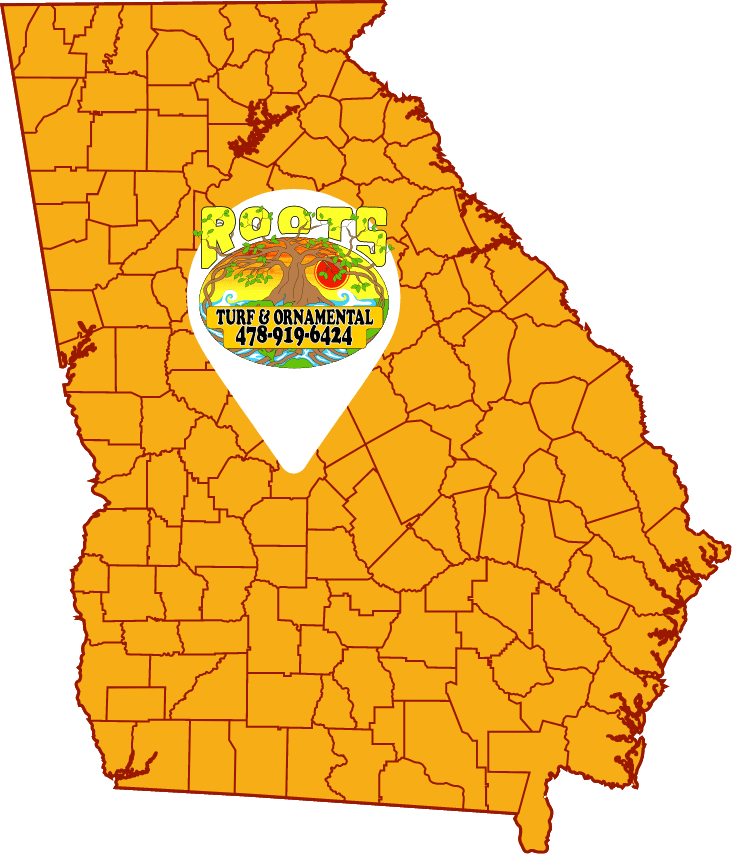 Sign Up For a Lawn Care Program Today!
Lawn Aeration in Griffin
Over time your soil naturally compacts and a layer of thatch accumulates above the ground. Both work together to make it more difficult for oxygen, water, and nutrients to reach the roots of your grass. During lawn aeration, experienced technicians at Roots Turf and Ornamental use a stream of high-pressure liquid to create tiny holes in the soil that loosen it up and allow water and fertilizer to be better absorbed by the ground.
The benefits of liquid aeration in Griffin include:
Longer lasting effects over traditional core aeration.
The ability to aerate your entire lawn without worrying about irrigation heads, utility lines, or electric dog fences.
Healthier grass, resulting in increased drought and disease resistance.
Decreased water pooling and runoff.
Thicker and more even grass with a stronger root system.
Our Guarantee
Should pests persist in between scheduled treatments, simply let us know and we'll re-service your home for no additional cost to you. That's our guarantee to you!
Image